Our partners at Barre Code invite 10 members for a special night to experience Barre Code's Brawl class at their River North Location!
BRAWL
An intense class that combines cardio kickboxing sequences with strengthening work for the thighs and glutes.
*Socks are required to wear in class
Instructor: Sarah Jane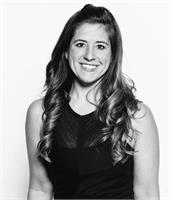 Her secret talent is Baton Twirling... fire baton
She has an irrational fear of elevators
Her favorite music to sweat to is Britney!
Her last meal would be Tacos, chips, salsa, and guac.
Her favorite exercise is Burpees
Living by The Barre Code is all about strong women encouraging each other. Believing in our ability to do anything, and love ourselves for the greatness we bring to the world. It's a lifestyle, it's a community, it's a culture.
Follow her on Instagram: @sareyloveslife
Only 10 Tickets Available for Members Only!!